特价
白色连体衣
Product Details
白色无袖低圆领连体衣。提花橡筋logo肩带,底部按扣开合。
• Kathy穿S码. 身高: 167cm; 胸围: 83cm; 腰围: 66cm; 臀围: 91.5cm
• 62% 人棉 | 33% 尼龙 | 5% 氨纶
• 冷水机洗 | 自然晒干
Sizing Details
Customer Reviews
Write a Review
Ask a Question
05/24/2021
Charis W.

Canada
Perfect fit but..
Amazing fit and great quality!! I sized down because of the other reviews and the shoulder straps also fit perfectly!! The only reason I'm docking a star is because of the location of the bottom clasp. It's extremely difficult to do as it's closer to the back and the clasps are plastic. Cant wear a thong with this or it'll chaff absolutely LOVE this piece otherwise!!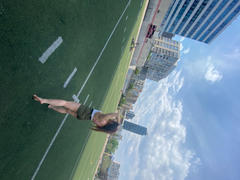 10/13/2020
Anonymous

Malaysia
10/08/2020
Charmaine T.

Singapore
Design is very pretty, but strap is loose
This bodysuit is really very pretty! Similar to the SVNDZ purple dress that was in the first launch. However, I returned this product in the end as the strap is too loose. Some recommendations that I would make to SVNDZ are 1. Strap Material Elasticity should not be so loose and also 2. Probably in future make these bare-backed top/dresses with padded bras.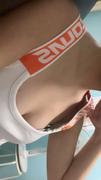 订阅上新通知
请输入您的电子邮件,我们将在您的商品可用时通知您。